Click above to find out more
Accounts (if you dare!)
While serious applications have yet to be seen, the most crucial aspects of accounts for this site are already functional. The earlier you sign up, the more bonuses you might receive!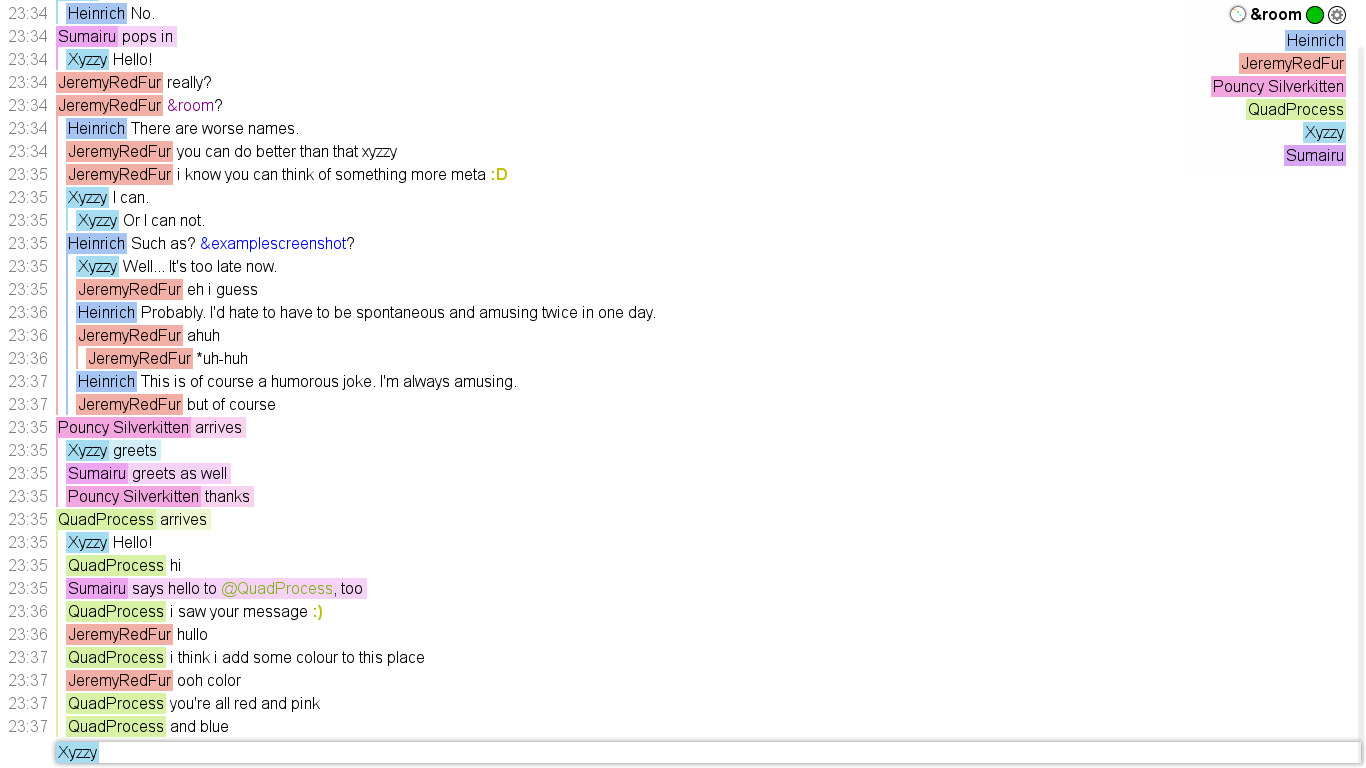 Instant (for the talkative!)
This site is the home of the bustling threaded online chat Instant. Check out &welcome!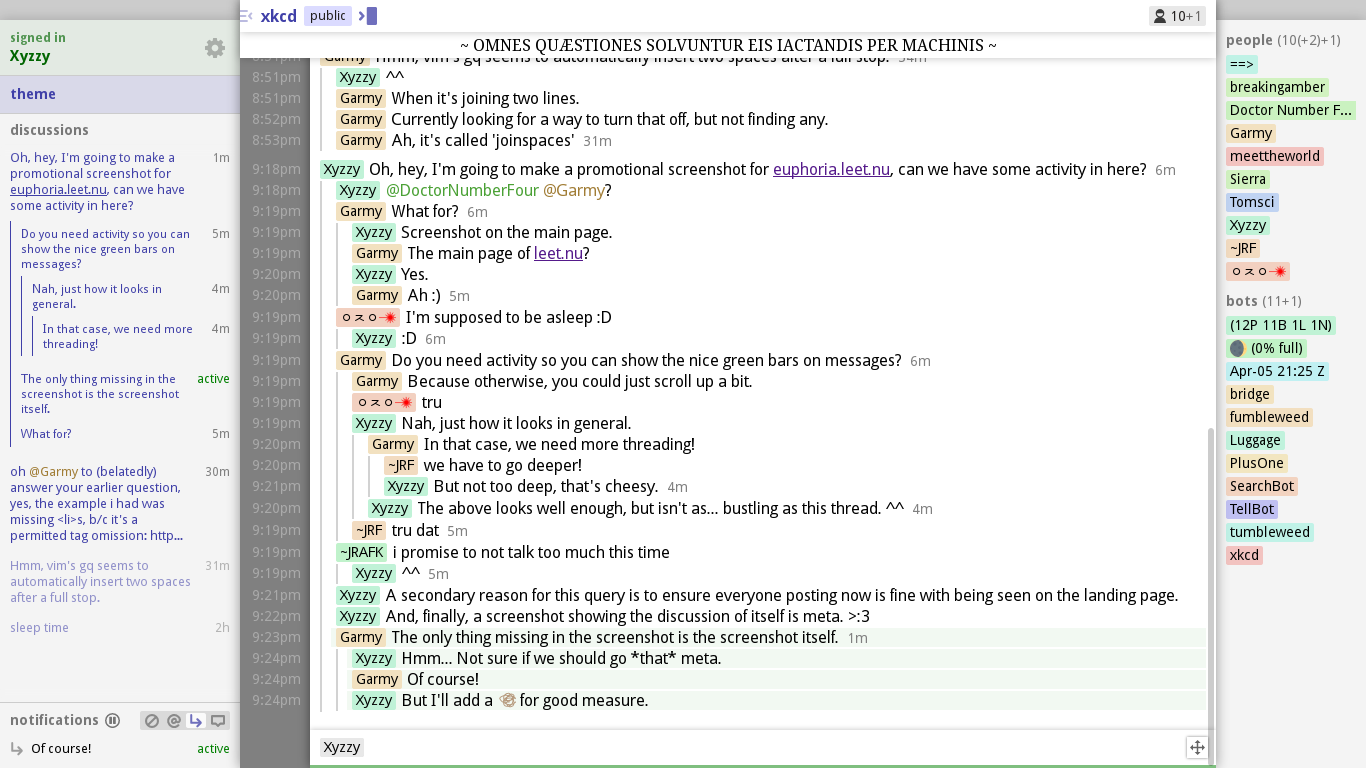 euphoria.leet.nu (I still don't have a better name!)
Aside from Instant, leet.nu also hosts alternate Euphoria client with more themes and less bugs. Meet us in &xkcd (yes, that's the same room as the one linked in the page heading)!